We've all been there. You're looking for that one video because you want to trim it into your showreel, or maybe you're trying to find that photo because you want to reprocess it, but the original file is nowhere to be found in your archives.

If you have uploaded that specific work to Stocksy, you now have two ways to download the original file as uploaded to our servers.

Thumbnail view
When you hover over the thumbnails in your Image Manager, you'll find the "Download original ..." button in the top right corner: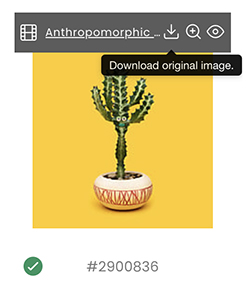 The larger view
This same "Download original ..." button can be found in the larger view at the bottom next to the asset ID: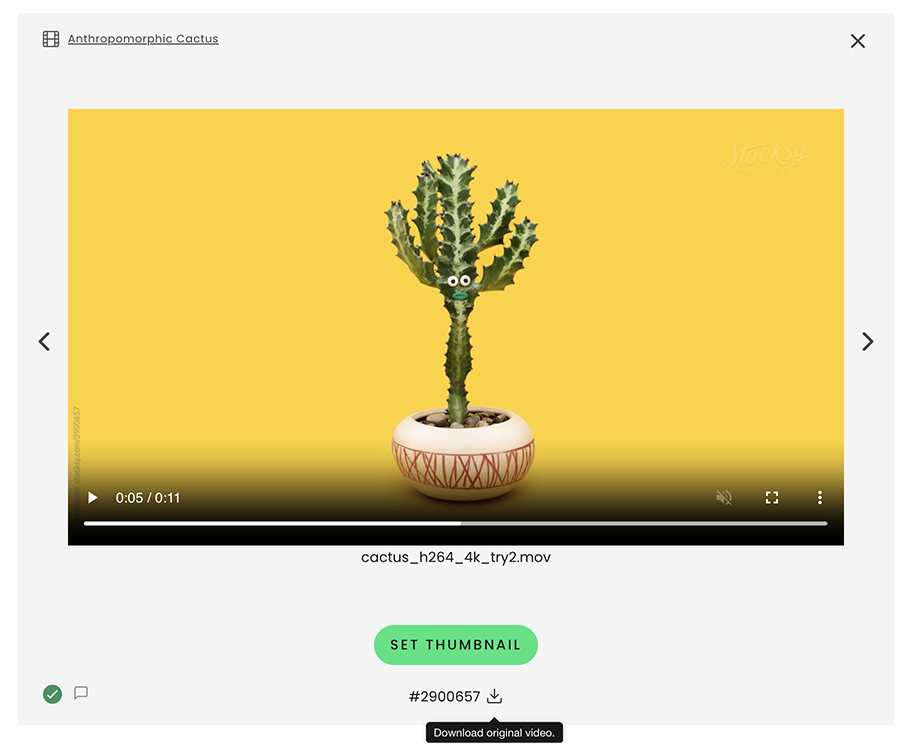 Clicking the download button will start the download of the file as you had uploaded it to Stocksy.