A gallery is where you group content that shares a common concept or theme. Galleries appear at the bottom of the asset details page.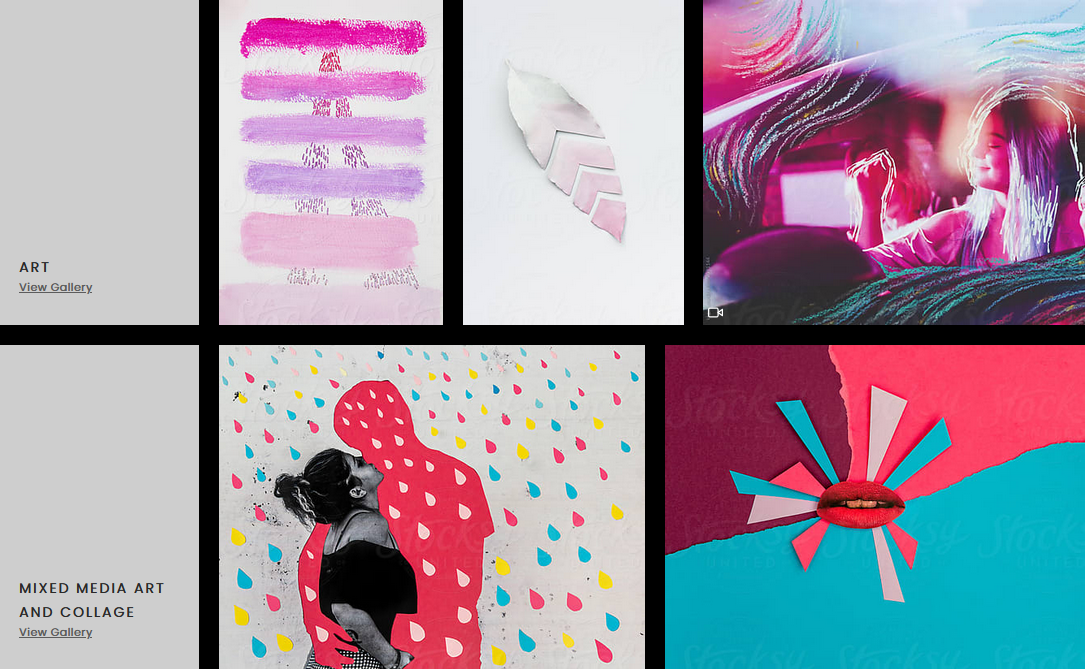 Assets can be added to unlimited galleries.
We recommend adding each asset to at least three galleries.
Clients see gallery names, so name them something descriptive and relevant.
Gallery subjects will depend on what you shoot, but similar to keywords, a good place to start is to consider Who, What, When, Where, and How. Some examples:
Who: age groups (kids, teens, seniors), skills or professions (artists, mechanics, teachers), style of portrait (headshots, looking at camera, laughing)
What: broad concepts (food, business, family), narrower concepts (people eating food, event food, food in restaurants)
When: seasons (only where relevant to the asset), holidays
Where: locations are important for travel assets, and you may want galleries for countries, states/provinces, and cities (i.e. assets from Venice can be in a "Venice" gallery and an "Italy" gallery)
How: shooting styles (shot on film, double exposures, shot with a drone)
You can access the shoots & galleries section of Image Manager from the "Manage Collection" button in the top left corner.
After creating shoots and galleries, you can populate them by dragging and dropping your assets.
Try a quick search to find assets that are not in a gallery.