Your ungraded video can be added as an attachment to an existing graded clip.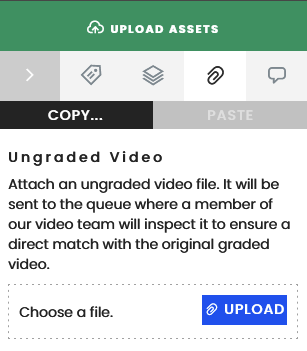 To attach ungraded versions to the graded files you've uploaded to Image Manager, click on the "Edit Attachments" button on the Edit Asset panel (the same place you attach model releases) and upload your Ungraded version. This needs to be done one-by-one on each asset, but we hope to update this process in the future.
You can find our ungraded requirements here.