At Stocksy, we accept the following minimum bitrates depending on the video resolutions:
4K: 45,000 kb/s (45 Mb/s)
1080p: 25,000 kb/s (25 Mb/s)
We will accept higher bitrates, but not lower.
What is bitrate?
Bitrate in video measures the total amount of data encoded per second. High bitrates will result in a better-looking video. The best way to explain this is to check a clear blue sky in a video. If there is a "banding" gradation showing from deeper to lighter shades of blue, your video was probably encoded with a lower bitrate: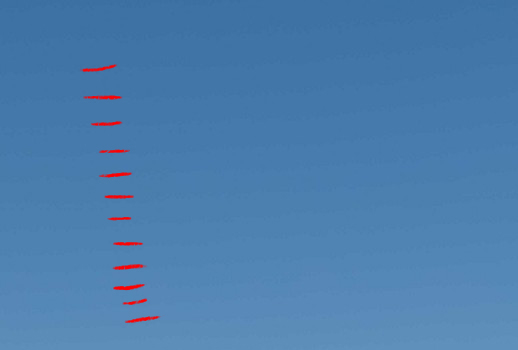 However, the trade-off is that higher bitrates will result in greater file size and longer upload/download time.
Export Settings
Depending on what NLE (video editing app) you are using, here are the settings you need to use:

DaVinci Resolve: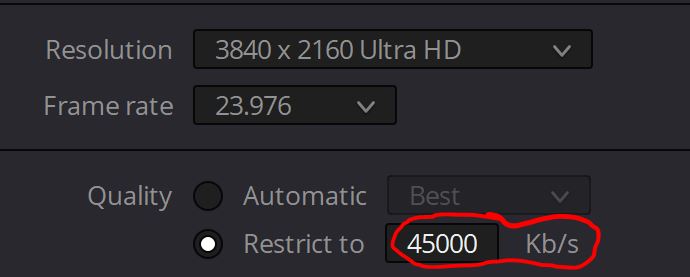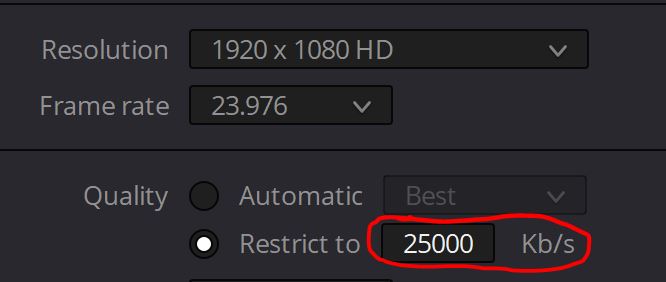 Premiere Pro: