If you can't click the "submit for review" button in Image Manager, it probably means you haven't filled out all required fields.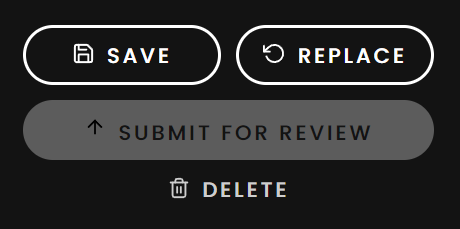 To turn the submit button green, make sure you've entered:
Title: 10 to 70 characters
Description
Creation date (if illustration or mixed media, the date you created or finished the piece)
Keywords: 10 to 50
Video: Camera Model
After entering all the required fields, the "submit for review" button should turn green.
Please contact support if you've done all this but still can't send your photos or videos to the queue.