You might notice that the timeline frame rate set in the master project settings cannot be changed after you imported clips and added them to a timeline.
This can happen when you click 'Change' on the 'Change Project Frame Rate' prompt you get when first importing clips that have a different frame rate from the one previously set in the project settings: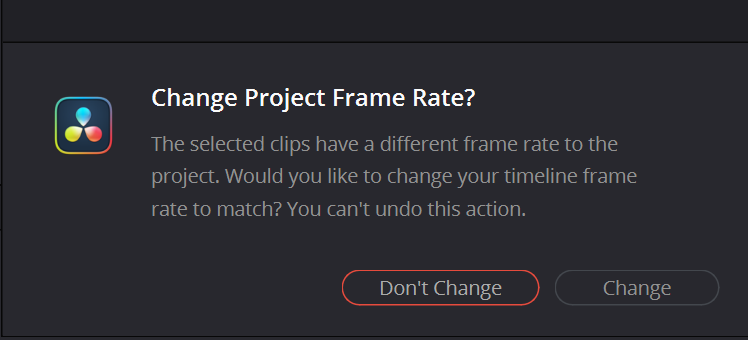 So now your primary frame rate in the project settings is locked and cannot be altered. Each new timeline you're creating and exporting defaults that frame rate.

Here is how to change that for each timeline:
Create New Timeline (Ctrl/Cmd+N)
Uncheck Use Project Settings
In the Format tab select the timeline frame rate to match your clips
Select/copy the clips from the previous timeline and paste them on this new one.
The new timeline will have its separate frame rate from the one locked in the project settings.