Ideally, asset titles and descriptions should be unique, meaning different from each other and different from your other assets. We know this is a lot of work, but it's beneficial for internal and external SEO.
Titles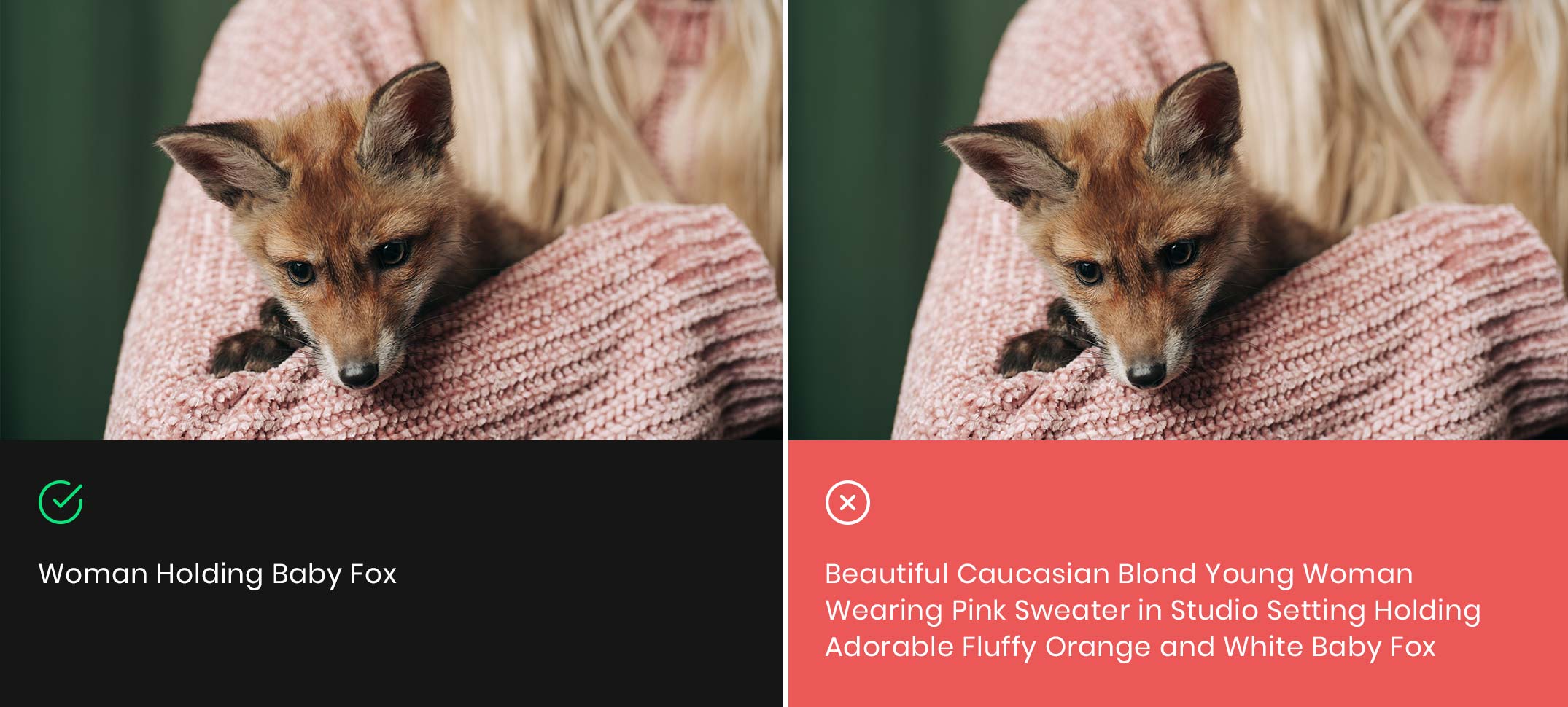 Titles should be 2-6 words (ideally 55 characters or less) that describe your asset as clearly as possible.
Descriptions
Descriptions should be 1-3 sentences that describe your image or video in detail, using synonyms where possible.