You should add a minimum of 10 and no more than 50 keywords.
Keywords are comma-separated terms, like "alligator," "birthday party," and "scream."
When adding keywords, describe what things are, not what they could be. The context must be visible or strongly implied for a keyword to be added.
Keywords must also be specific to the image or video and not copied and pasted across an entire series. For example, if there is only a laptop in 5 out of 10 assets, you should only add the keyword "laptop" to 5 out of 10 assets.
Start with descriptive keywords:
Who is in the photo or video

You don't need to add: gender, age, ethnicity, and the number of people in the shot; this information is automatically generated from the attached model releases
You should add: other descriptors of a subject (plus size, father, anonymous)

What is in the photo or video

Broad subjects (food, business, family)
Specific subjects (sandwich, cat, toothbrush)
Actions (eating, playing, typing)

When it is taking place (summer, night, New Year's Eve)
Where it was taken (indoors, forest, hair salon)
How it was taken (overhead, double exposure, timelapse)
Next, consider the implied keywords:
Concepts (togetherness, lifestyle, friendship)
Moods (happy, depressed, bored)
The most common mistake is trying to stretch the possible concepts that a photo or video expresses. If the context is not visible, leave it out.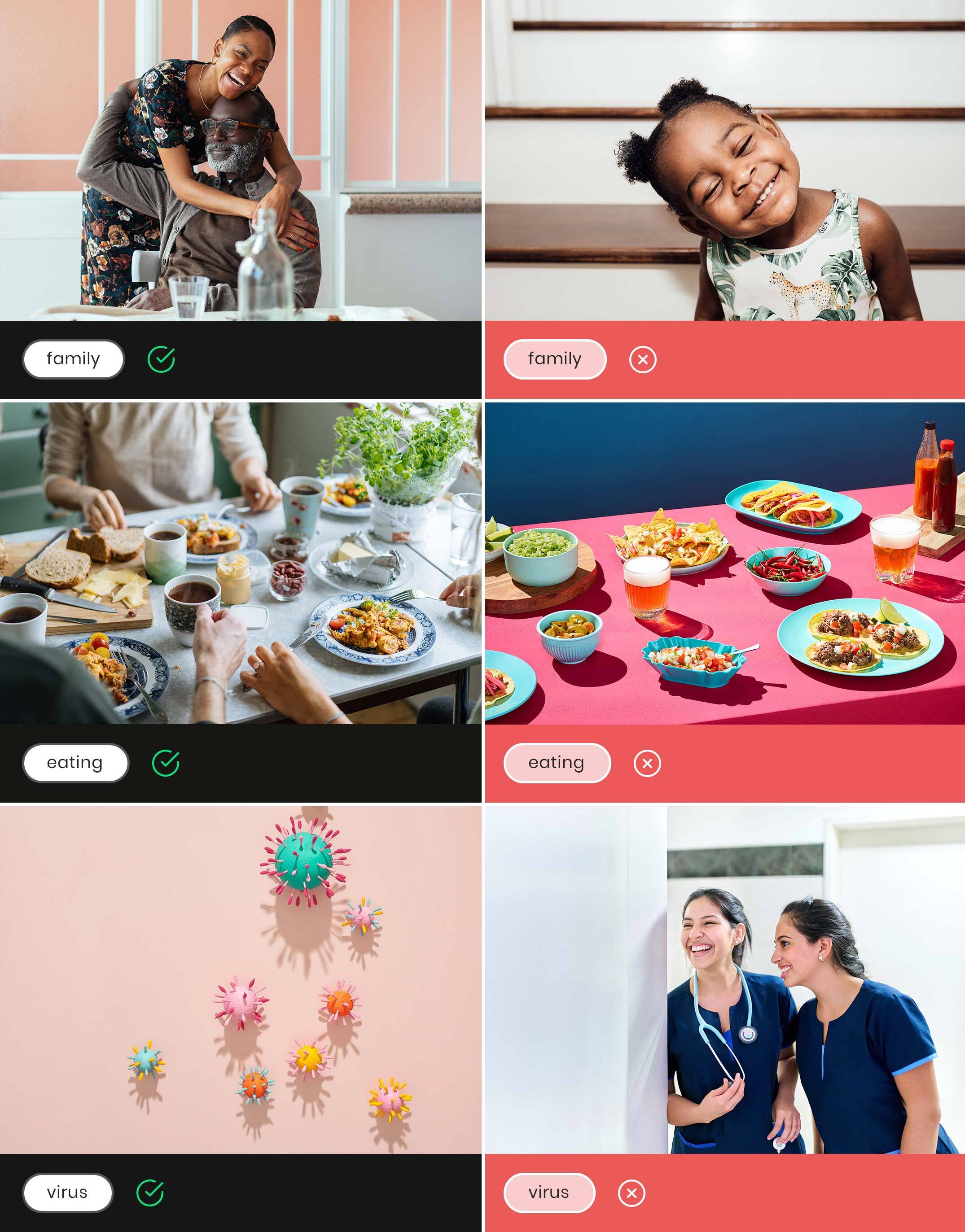 When should my keywording be done?
You can submit content without completed metadata if you do a preselect. However, you should finish keywording before your content goes live on the site.
We don't know when Google will index your new portfolio additions, and your metadata should be completed before it is sent to Adobe.