For a relevance boost, use the most important keyword in the title and description, while keeping in mind the suggested lengths outlined below.
Single words should not be repeated multiple times. We consider this unfair manipulation of our relevance search, and our editors will send this content back for you to correct.
Unique Titles & Descriptions
Ideally, asset titles and descriptions should be unique, meaning different from each other and different from your other assets. We know this is a lot of work, but it's beneficial for internal and external SEO.
Titles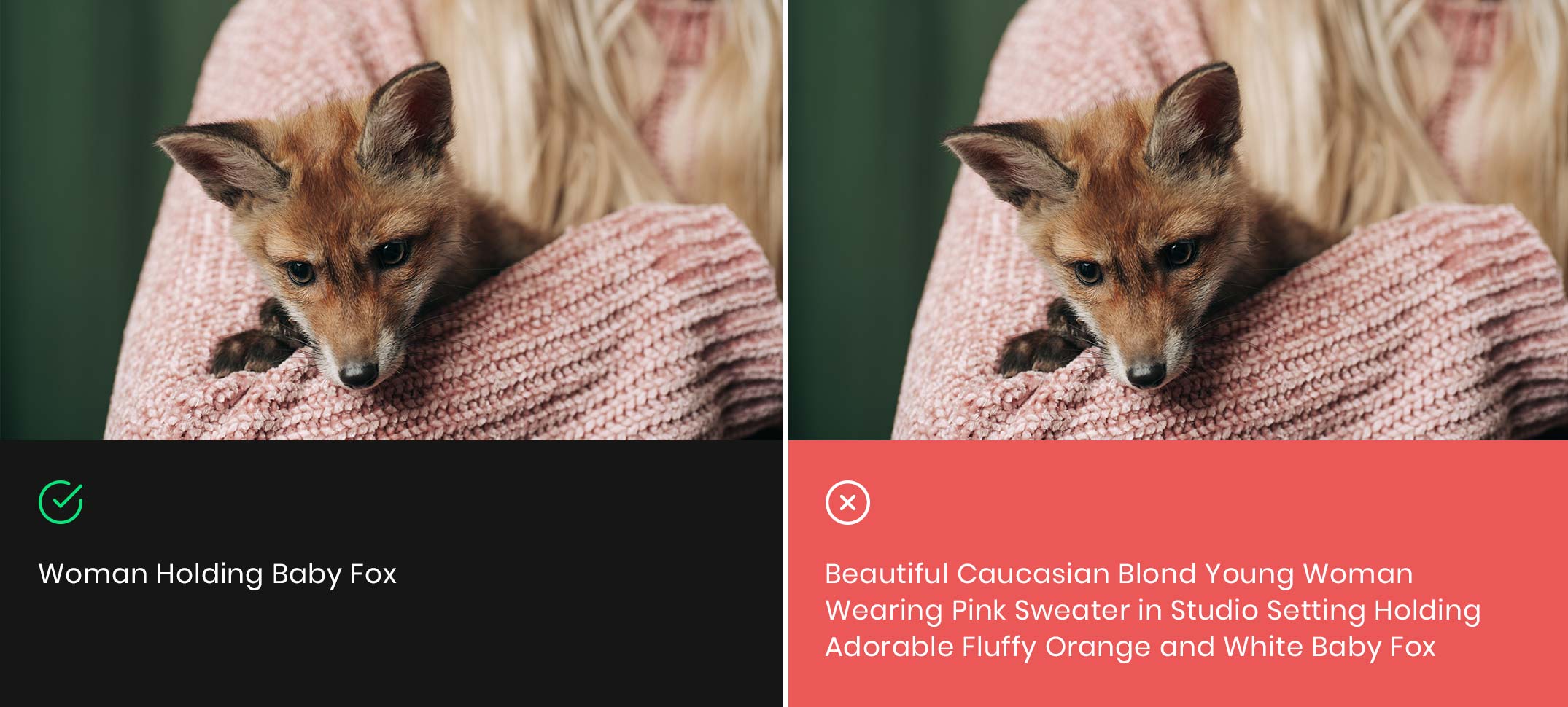 Titles should be 2-6 words (ideally 55 characters or less) that describe your asset as clearly as possible.
Descriptions
Descriptions should be 1-3 sentences that describe your image or video in detail, using synonyms where possible.